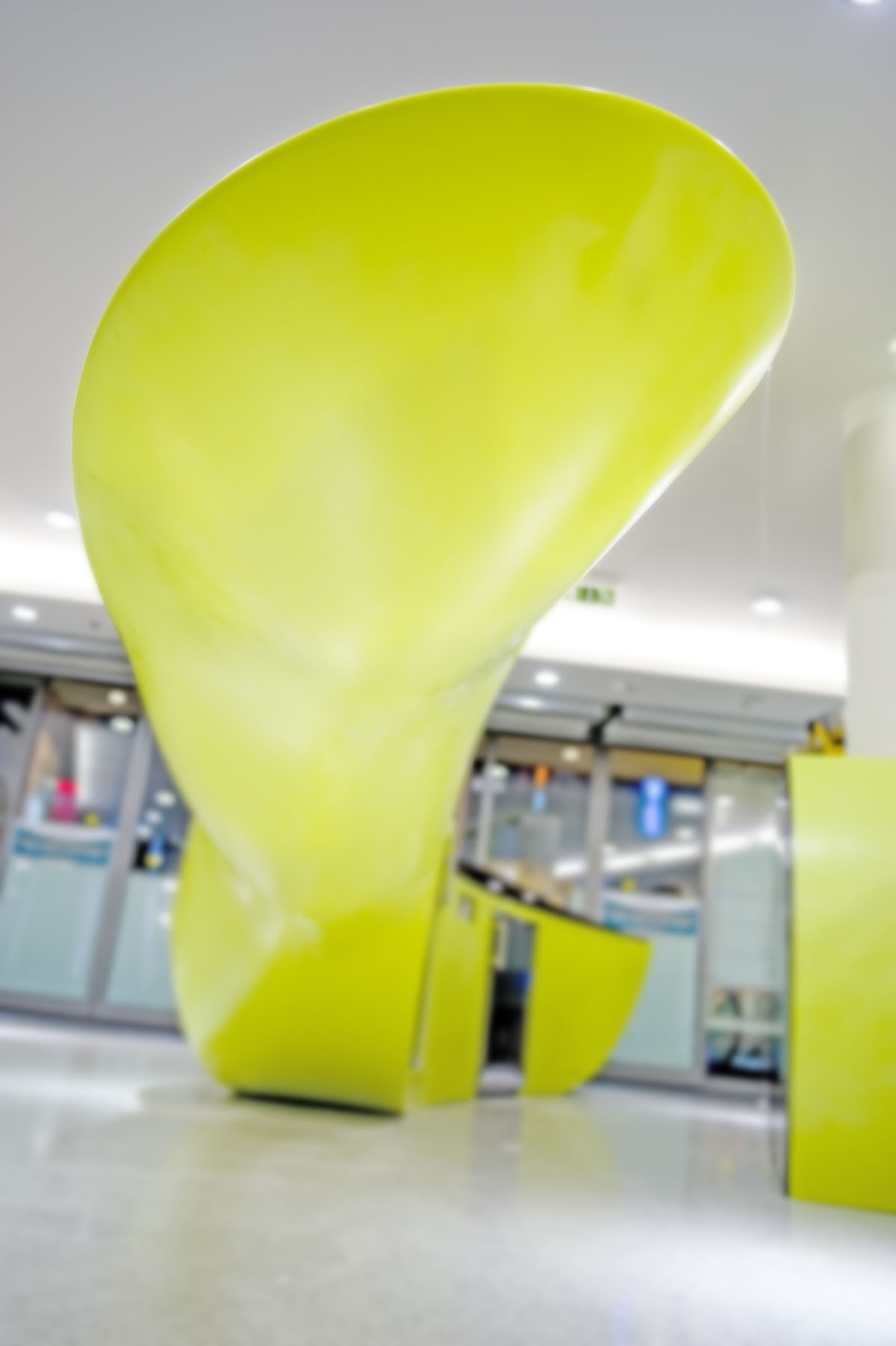 JUICE BAR
Client: Sekyra Group
Location: Prague
Year of completition: 2008

Authors: Luka Križek, Štěpán Beránek, Oleg Haman
Award: Medal for Best design of the Year, 2009, International Biennale of Architecture, Minsk
Photo: Alexander Dobrovodský 

Object is in the sharp contrast with the space. Design has emotional effect on visitors and gives a pleasant feeling associated with the offered products. To create this object we used new and unique technology. Construction and the cover is made of Corian. The project originated in cooperation with Stepan Beranek and Oleg Haman. Design collaboration and 3D model by Jan Mikulka.